Service Awards – Recognizing MSK Employees
At MSK, we are only as strong and successful as each of our employees.
We are proud to have a team committed to providing the best cancer care for patients while making strides in the fight against the disease. And we're grateful that once many employees join our team, they choose to stay for the remainder of their careers.
Today, we recognize employees who recently earned Service Awards for providing 5, 10, 15 & 20 years of service at MSK.
Spreading Wings at MSK
Name: Marlon Lasa-Blandon
Title: Nursing Professional Development Specialist
Years at MSK: 10
Marlon Lasa-Blandon joined MSK early in his career as a nurse. Once he joined our team, he began to spread his wings.
"When I joined the MSK family, I was 4 years into my nursing career. Due to the support and encouragement of my leadership team here, along with the institution's appreciation for professional development, this fostered an environment for professional growth," Lasa-Blandon said. "It was at MSK where I advanced up the nursing clinical ladder; earned my graduate degree; and took on my first leadership position as NPDS."
Now, in his role as a nursing professional development specialist, Lasa-Blandon gets to help other nurses grow their careers.
"What I love most about my job is the role I play in serving as a leader and resource in professionally developing my team," he said.  "This is absolutely my passion!"
While Lasa-Blandon helps nurses explore new career possibilities, he said the organization also embraces and values all that the nursing team has to offer.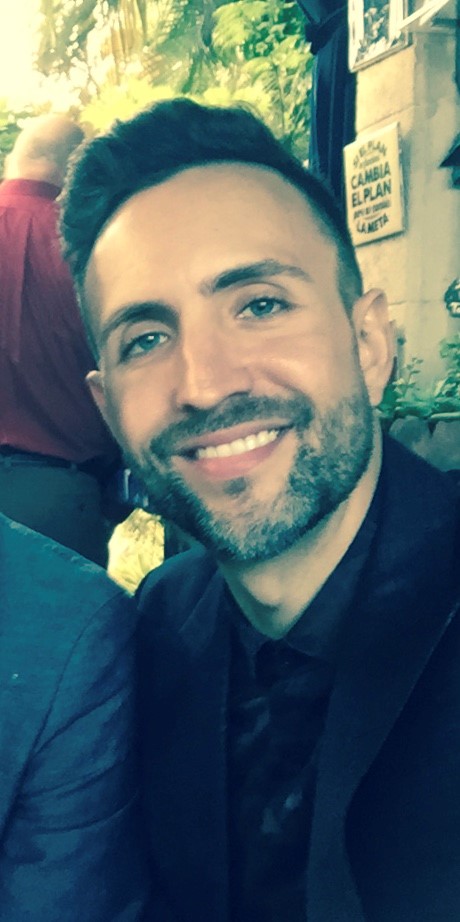 "Leadership supports and provides an environment where nurses may grow and express themselves professionally," he said.
As he looks back at his 10 years at MSK, Lasa-Blandon is grateful for the path his career has taken and what lies ahead in the future.
"I am most proud of the leader I've become; the platform MSK provided and supported for me to spread my wings; and the life-lasting relationships made," he said.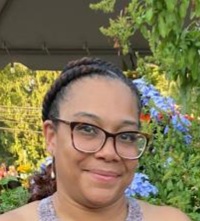 All in the Family
Name: Rene Brathwaite
Title: Office coordinator, Hospital Operations
Years at MSK: 15
Working at MSK runs in Rene Brathwaite's family.
"My dad was a supervisor in the parking garage. He retired in April of 2019. I have had several other family who either still work for or retired from MSK, including uncles, aunts and cousins," she said.
Brathwaite first joined MSK as a volunteer in the pediatrics department in 2001 and has filled many roles since then. She was a summer employee and a temp team member in the radiation oncology department's file room before joining the team full time in 2005 as a patient assistant.
In 2018, when MSK's Bergen location opened, Brathwaite was a part of the inaugural team, serving as a care coordinator. Now, she is an office coordinator.
"One of the things I love most about working at MSK is interacting with patients; making a patient's day or making them smile just by making little gestures like helping them set up the portal, or making adjustments to a schedule that doesn't work for them," Brathwaite said. "I also love all the celebrations that we have for the PEDs patients. The graduation and prom and Halloween parade."
Creating Cancer Awareness in NYC, Africa and Beyond
Name: Lowania Anku
Title: Office Coordinator, Hospital Operations
Years at MSK: 5
Lowania Anku always wanted to work with children, and was drawn to working at MSK because of its reputation as the best hospital for cancer treatment and care.
"I applied to be as a breast medicine Physician Office Assistant knowing that my goal was to eventually transition and work in the pediatric department," she said.
Once she started at MSK, she became passionate about the intricacies of cancer care. Serving breast cancer patients highlighted the importance of early diagnosis and treatment, and encouraged Anku to head back to school so she could expand her reach. She is currently working to complete her master's degree and plans to continue on to obtain her doctorate, as well.
"I went back to school to obtain a degree in Human Services with the goal of bridging the gap between cancer diagnosis and treatment for women in Africa," she said. "They are a forgotten population when it comes to cancer care, [and] it is my goal to make sure that the average woman, irrespective of literacy, can perform a self-breast examination and better understand when/if her body is in crisis."
While Anku is passionate about her goals, she says her team at MSK makes her work even more enjoyable.
"I absolutely love my team!  They make working at MSK like nothing I have ever experienced," she said. "They have made working at MSK a joy."
Always Putting Patients First
Name: Daniel Baez
Title: Team lead, Hospital Operations
Years at MSK: 20
Daniel Baez knew he wanted to work in healthcare. He was drawn to MSK due to its reputation and his aunt's experience as a patient.
"During my aunt's treatment at MSK years ago, she would tell anyone and everyone how special a place MSK is.  I already knew I was going to work in healthcare and MSK's great reputation made applying for a job here a simple decision," Baez said.
But recruiters at MSK found him first.
"As it turned out, MSK contacted me after finding my profile/resume on a job search website before I applied," he said. "It was definitely one of the best phone calls I have ever received."
Now, decades later, Baez is a team lead involved in the training and development of support staff as well as a resource for staff throughout MSK Kids.
"Being a Team Lead in MSK Kids means you always need to be ready to learn new aspects of patient care, hospital operations and a multitude of scenarios that cannot be categorized," Baez said. "Having the opportunity to learn new things and being able to use that knowledge to assist in the care of our patients is truly a privilege."
And Baez loves that at MSK, patients always come first.
"No matter what the challenges are," he said, "the staff has always pulled together to ensure that our patients' needs are priority."