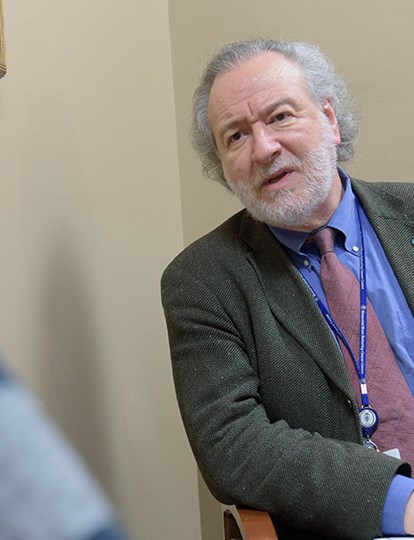 Caring for the Mental Health of Those Affected by Cancer
Members of the Department of Psychiatry and Behavioral Sciences at Memorial Sloan Kettering are national and international leaders in practice-changing clinical innovation, research and training for an entire subspecialty of evidence-based psycho-oncology. Our department consists of 3 Services: Psychiatry, Behavioral Sciences and Immigrant Health and Cancer Disparities. We currently have over 43 faculty members in our department, including psychiatrists, psychologists, statisticians and physicians.
Our clinical faculty provide individually tailored mental-health care to patients, family members, and caregivers throughout the course of their care at MSK. Many of our psychiatrists have subspecialty board certification in consultation liaison psychiatry.  Many of our psychologists have post-doctoral training in psycho-oncology as well.
At MSK, you can help deliver care in via telemedicine and in a number of our facilities, including our Counseling Center, the Evelyn H. Lauder Breast Center, Sidney Kimmel Center for Prostate and Urologic Cancers, Koch Center, MSK's West Harrison, Monmouth, Basking Ridge, Bergen, Nassau and Commack locations, and the Pediatric Day Hospital. As a psychiatrist, you can also help deliver consult-liaison care to MSK's inpatients.
In addition to providing patient care, we're proud to serve as leaders, mentors, and supervisors within clinical and research fellowships. Many of our faculty also teach oncology clinicians within our Communication Skills Training Laboratory.  The department is also active in training on a national and international level in all areas of clinical care, research and cancer disparities.
Our research  faculty have a strong track record of obtaining NIH/NCI extramural research grant funding. The department consists of 8 research laboratories including psychotherapy, cancer prevention and health promotion, communication skills, genomics risk and health decision-making, neurocognitive and functional MRI, observational/symptom studies and immigrant health and cancer disparities.
Our faculty within our Immigrant Health & Cancer Disparities Service,  address disparities to access of cancer care, cancer research and healthcare services around the world. Their community participatory research includes financial toxicity, language and cultural responsiveness, food insecurity, essential needs and access to care.