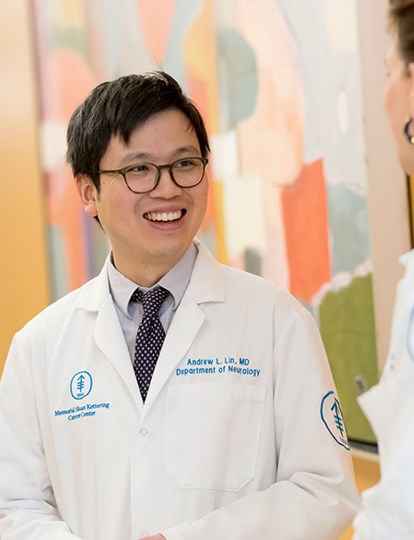 Advancing Science and Technology to Transform Care
The Department of Neurology at Memorial Sloan Kettering is a leader in the treatment of central nervous system tumors and neurological complications of cancer.
Our neurologists provide care for primary brain tumors, spinal cord tumors, metastatic tumors involving the nervous system, para-neoplastic neurological disorders, and neurological complications of cancer. Collaborating with other MSK teams, we're able to improve function and quality of life for patients of all ages.
We have opportunities in:
• Brain Tumor Service
• Neurology
• Rehabilitative Medicine
At MSK, you can be involved with all aspects of advancing cancer care. You'll join us in providing exceptional patient care while also furthering research on the causes and treatment of tumors and the neurological complications that can arise for patients with cancer. We also train junior neurologists through various fellowship and training programs.
The Department of Neurology is passionate about taking new approaches discovered in our laboratories and translating them into treatment options and new therapies. This work allows you to see us effectively advancing cancer care as we provide new treatments and hope for patients and their families.